More than just Link Building… We build brands
White Hat Link Building is the most powerful strategy used to build authority to your Website
If you're a business that is looking for ways to transform its website. We can help you out with White Hat link building service. White Hat Backlinks are highly important for any website, since it helps them gain more visibility, which leads to higher traffic numbers, and ultimately more conversions. However, there are a lot of businesses that still don't realize the immense importance of White Hat link building. We have been in the industry for a long time and have mastered white label backlinking services, which are designed to help your website gain more authority. To give you a better understanding about link building and its importance.
Niche Edits Backlinks
Niche Edits are one of the most popular 'power links' in SEO right now – and for good reason. Similar to guest posts, these links are inserted into existing articles on websites in your niche and pass serious amounts of relevance, power, and authority to your site. These permanent placements definitely pack a punch and are a great tool for pushing your site to the top of the SERPs.
Profile Backlinks
Profile backlinks are links from profiles created on high-DA, trustworthy websites. These are white-hat, natural links but taken to a whole different level. Choose up to 5 keywords for us to focus on which will be included in key locations on each profile such as the Title, URL, and description. There is a premium product that drives keyword relevance while diversifying your link and anchor profiles.
Infographics
Infographics provides a graphic visual representation of information, data or knowledge that is the key to deeper understanding of the topic. It combines information and graphics and transforms them into visual illustrations that are simple, easy to understand and enjoyable for viewers. Infographics is very popular online marketing tool that allows simplification of complicated data and captures viewers attention.
PBN Links
PBN links provide laser focused power to push your site to the chop of the SERPs. These powerful links pass as much juice from their backlink profiles as possible.
Guest Post Outreach Service
If you're here, you probably already know what guest posts are. Perhaps the most widely used tool for link building in both white hat and black hat circles alike, get articles posted on real, established sites in your niche with dofollow backlinks back to you that will really move the needle. These links are very similar to our Niche Edits but on fresh articles instead of aged articles.
Pillow Links
Pillow links are great for old and new sites alike. These packs contain trusted white hat links such as Web 2.0s. They are great for diversifying your backlink profile and insulating your site before you use other types of more powerful links.
Niche Blog Comments
Having niche blog comments and implementing an effective link building strategy are essential if you wish to have a successful, popular website or blog that gets a lot of visits each day. Search engines analyze and evaluate websites using different parameters including traffic data and keyword usage. The engines then rank the sites and define their position on the search engine results that are displayed when a query is entered.
Geo Target Blog Comments
Geo Targeted Blog Comment's service is definitely gonna boost up the traffic on your website and as expected It will gain a huge figure of visitors on your Page! It leaves a great impact on your website's ranking in the results of the search engines.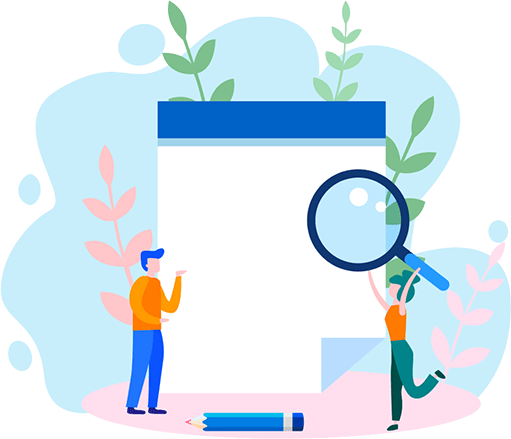 The term "white-hat" isn't limited to just link building. It's used to define agreeable SEO practices as a whole and should be an important part of any off-page SEO strategy. Practices that align with Google's guidelines are considered white-hat. In other words, keep it clean and play by Google's rules. Our goal is to focus on creating a good experience and adding valuable content to the internet, not manipulate search rankings with dirty (black-hat) SEO methods.

3 Niche Edits (DA 15+)

2 Guest Posting (DA 15+)

13 Profile Links

5 Web 2.0's

-

-

Tier 2

30 Niche Blog Comments

10 PBN's Links

13 Geo Target Blog Comment

5 Niche Edits (DA 20+)

3 Guest Posting (DA 15+)

18 Profile Links

6 Web 2.0's

-

-

Tier 2

60 Niche Blog Comments

25 PBN's Links

20 Geo Target Blog Comment

10 Niche Edits (DA 40+)

5 Guest Posting (DA 20+)

35 Profile Links

18 Web 2.0's

1 Infographic Design

13 Infographic Submission

Tier 2

100 Niche Blog Comments

45 PBN's Links

35 Geo Target Blog Comment
Frequently Asked Question's
A. If your website doesn't have any links, it is completely disadvantaged, because no one will be able to find it. Backlinking is necessary, because it helps rank your website higher, and enhances search engines visibility, so that customers find your website easily.
A. Yes, all of the links built by our link building agency are completely white label, meaning that the reports are made in a way that they can be easily passed to your clients with no branding elements of our own. This makes them great for agencies as well as anyone else.
A. This is not something that we can answer for you. While we provide the highest-tier link building services available, there are many other factors at play that make this impossible to answer.
A. We follow industry best practices to ensure that we are probably one of the safest link building vendors on the market. If you are unsure about a product and how to use it safely after reading the product page and FAQ, go ahead and send us a message.