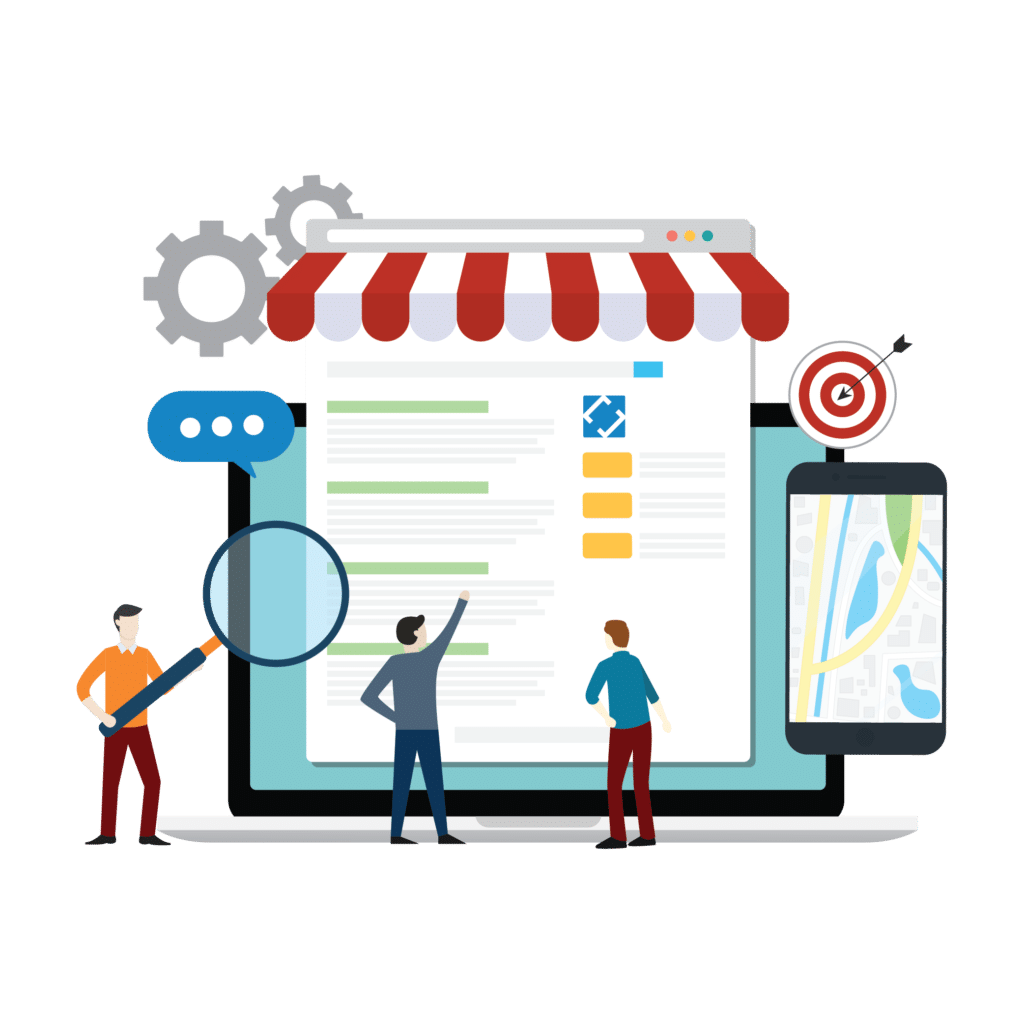 Rise To The Top Of The Map Pack
Google My Business Optimization & Ranking
Local Audit and Strategy Planning

Local Signals to Beat the Possum Filter

Relevance, Prominence, and Trust Signals

Executed in 90 Days for Faster Results

Overcome Proximity & Filtering Issues

Increase Local Visibility, Leads, and Traffic
High Volume Capacity for Enterprise Agencies, with Personalized Support and Hands-on Service. Our USA-based GMB Fulfillment Center Handles 250+ new GMB Campaigns every MONTH!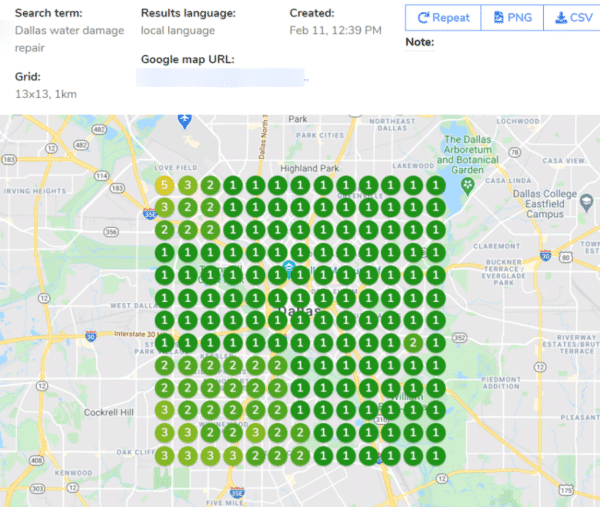 Over 50% of the 1st page GMB real estate is gone and now there are local search ads to worry about too! And When Citations Alone No Longer Rank Your Listings…
You Need to Stop Shooting in the Dark, You Need Proven GMB Optimization Services designed to increase your client's online visibility, build their brand prominence and increase their listing relevance.
So what are the signals that really matter? Citations? Clean-Up? Links? Reviews? Geo-Tags? We Optimize the Local Ranking Factors that Matter. Local Maps is highly-prized Page 1 real estate and it's about time you treat it as such.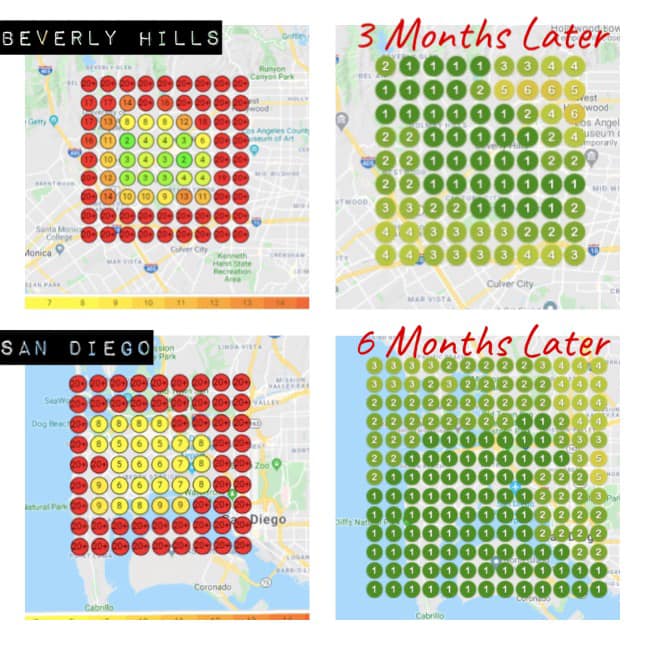 Each white-label Google My Business SEO and Optimization campaign features a comprehensive array of Maps SEO tactics that produce real local SERP results.
Just about every GMB 3 Pack case study conducted since the roll-out of the GMB 3 Pack show between 3 out of 10 to as high as 5 out 10 searchers click on the local maps results of Google. This is a massive amount of traffic that is still being had by the businesses that are skilled enough to be in the top 3 positions for Google Local. And Star SEO has the experience and knowledge to get your clients into those top positions.
Outsource your Google My Business – GMB and Local Maps Optimization to Star SEO and we guarantee we will increase your client's online visibility. Our strategic approach produces GMB and Local Maps results: We use a variety of means designed to increase a business's local online presence by improving the brand's relevance and prominence. No longer can you rely on citations alone, those days are gone. Instead, we create powerful signals that create trust and authority for your brand. And trusted, authoritative brands rank higher, both in the 3 pack and organically.
Scale Your Agency. With enough time and testing, anyone can develop their own GMB optimization system that produces results. But then you either need to do the work yourself, leaving you no time to actually grow your client agency, or you need to spend the long hours training a team of assistants to do it for you.
Efficiency. And it eliminates the logistical and costly nightmare of either having a large office for your staff or the expense of employees. Your project managers can suddenly handle 4 or 5 times their current client load and improve the overall customer relationship journey allowing you to scale much faster than if your team had to deal with fulfillment. We already have the systems in place to handle your growth.
Within the first phase of your Google My Business Accelerated campaign, our focus is on identifying the specific strategies needed to compete in the local market, creating a strong brand foundation, and creating high-impact local and niche signals that can help produce early wins and visibility increases. Then we really get to work in phase 2 and phase 3.
Experience and knowledge. There's no agency in the world who can match our vast experience in all things Google My Business. Over 6400 GMB Campaigns completed since 2015 gives us a tremendous advantage, we can definitively see which tactics produce results and which don't. Combine that with our constant on-going testing in areas such as local link strategies, My Maps and driving direction maps, geo-local networks, Google Authority Stacks, which citations and directories actually matter, semantic research and where and how to use your local keywords for relevancy, and many other areas designed to increase a brand's prominence and relevance, and online visibility.
Value and ROI. Our core goal is to provide an ROI not only to you the marketer and agency owner but also to your client. Even though your client will never know we exist, we do care about each GMB listing we optimize and rank. We understand that this listing is probably the lifeblood of the business. It needs to be protected and nurtured to ensure lasting rankings to produce a great ROI for your client. With our wholesale price structure agencies are easily reselling our GMB packages at 100% to 300% mark-ups and it is worth every penny.
Here's Rankings From Past Campaigns...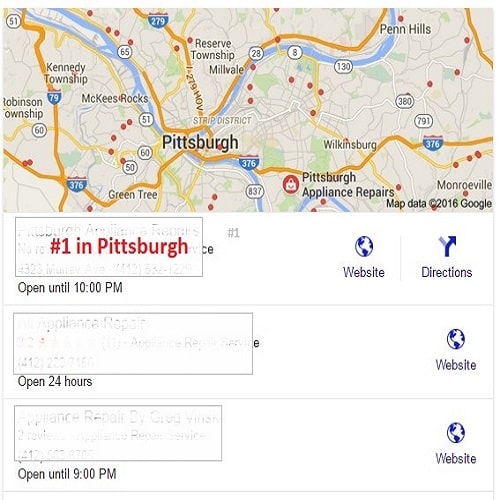 "#1 Bankruptcy Service..."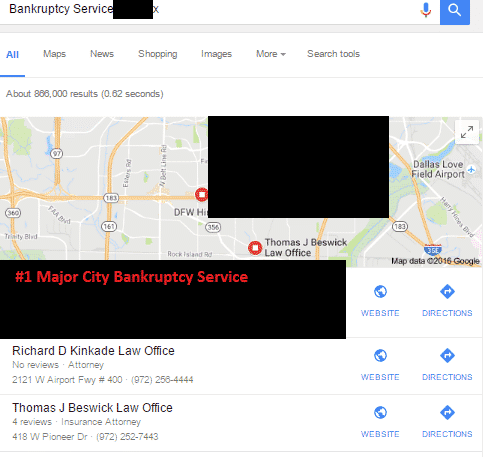 "#1 Scottsdale Medical..."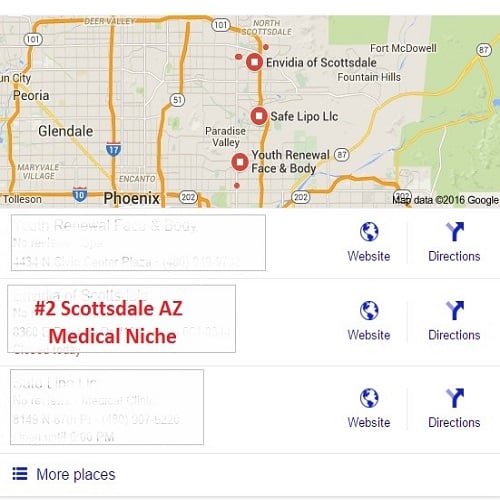 Our Accelerated GMB Campaign Helped One Agency Produce 6000% More Calls & 889% More Views For Their Client's GMB Listing
Imagine being able to deliver to your client a monthly campaign report that features a 6000% increase in monthly calls from their Google My Business listing.
Would your client love your agency for a long time? We hope so, and that's the goal we strive for with everyone of our local SEO campaigns.
Your Struggle Of Training Local SEO's, Quality Controlling Deliverables, Fulfilling For An Ever-Growing Client Base, And Staying Up-To-Date In Map Tactics Ends Here:
Our Most Powerful GMB SEO Tasks Expedited in 90 Days
Save $198 On All THREE Phases (1+2+3)
We Compressed Our Monthly GMB Services Into Accelerated Packages That Complete In Only 30 – 90 Days. These Accelerated Packages Are Designed To Produce Really Fast Map Results And Agencies Are Using These To Wow Their Clients Early In The Campaign With Consistently Great Map SERPs.
As Tasks Are Started And Completed You Can Follow Along With The Progress. We Monitor Your Keywords Closely And Provide A View Key That You Can Access To See Your Rankings At A Glance. Every Asset Or Deliverable That We Create Comes With A Complete Report And 100% Access.
Complete GMB Accelerated SEO Campaign
Phase 1
Phase 2
Phase 3
Complete GMB Accelerated SEO Campaign
The GMB SEO Accelerated Set-Up is expedited in 90 days and is designed for the highest competition niches and large metropolitan areas. It consists of 3 phases starting with entity creation, and local and niche signals.
The GMB Accelerated Optimization Service includes more brand signals, geo-relevant content, website on-page optimization and authority stacking. This is designed for 3 Pack domination.
Complete GMB Accelerated : Complete GMB Accelerated
Phase 1
Phase 1 of the GMB Accelerated Campaign is designed to ensure the proper local SEO strategy is deployed based on extensive competitor and local SERP audit and strategy mapping, niche and local signal creation, and entity brand foundation set-up.
Phase 1 can help increase visibility in low comp markets and forms the foundation for future 3 pack ranking in more competitive areas.
Phase 1 GMB Accelerated : Phase 1 GMB Accelerated.
Phase 2
Phase 2 of the GMB Accelerated Campaign is includes complete GMB listing optimization, niche relevant signal creation, and advanced brand set-up.
Phase 2 can help you achieve higher visibility in moderately competitive markets.
Phase 2 GMB Accelerated : Phase 2 GMB Accelerated
Phase 3
Phase 3 of the GMB Accelerated Campaign features more advanced signal creation that can help increase relevance and prominence including Local YouTube optimization, stacked signal creation, and signal boosting.
Phase 3 can help provide the extra signals needed for more competitive areas by focusing on increasing page and brand document authority.
Phase 3 GMB Accelerated : Phase 3 GMB Accelerated
Frequently Asked Question's