Get Links from Quality Blogs Without Lifting a Finger
Our Guest Blog Service Handles Content Creation, Outreach and Placement. You Will Get Great Links from Popular Blogs.
At Star SEO, we handle the content creation, blog outreach, and guest post placement. You get to sit back and enjoy the results of our guest posting service. Would you like to have your brand, product, or service mentioned on popular blogs within your industry? Who wouldn't? Our guest post service will help you improve search engine rankings, drive interested traffic to your website, and build brand awareness within your industry. Securing guest posts is a time consuming tasks. You have to identify target websites, reach out to editors, pitch article ideas and secure links on high-profile industry blogs. We offer a streamlined service that takes care of the guest posting process from start to finish. At Star SEO, we boast an inventory of more than 400 partners, but also reach out to blogs within your industry on your behalf. We seek out blogs that are more than just links, but advertising opportunities for companies that are looking to grow.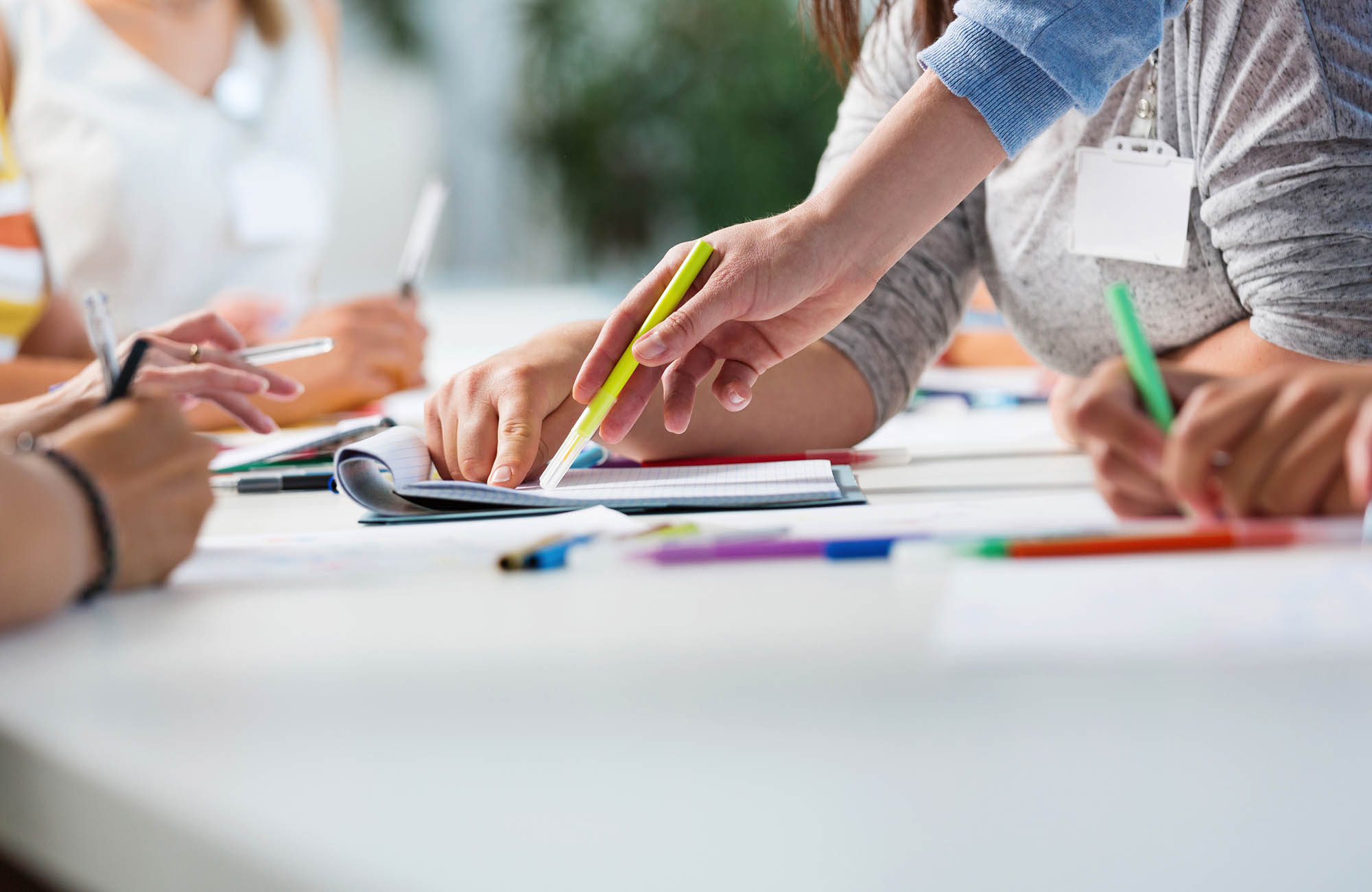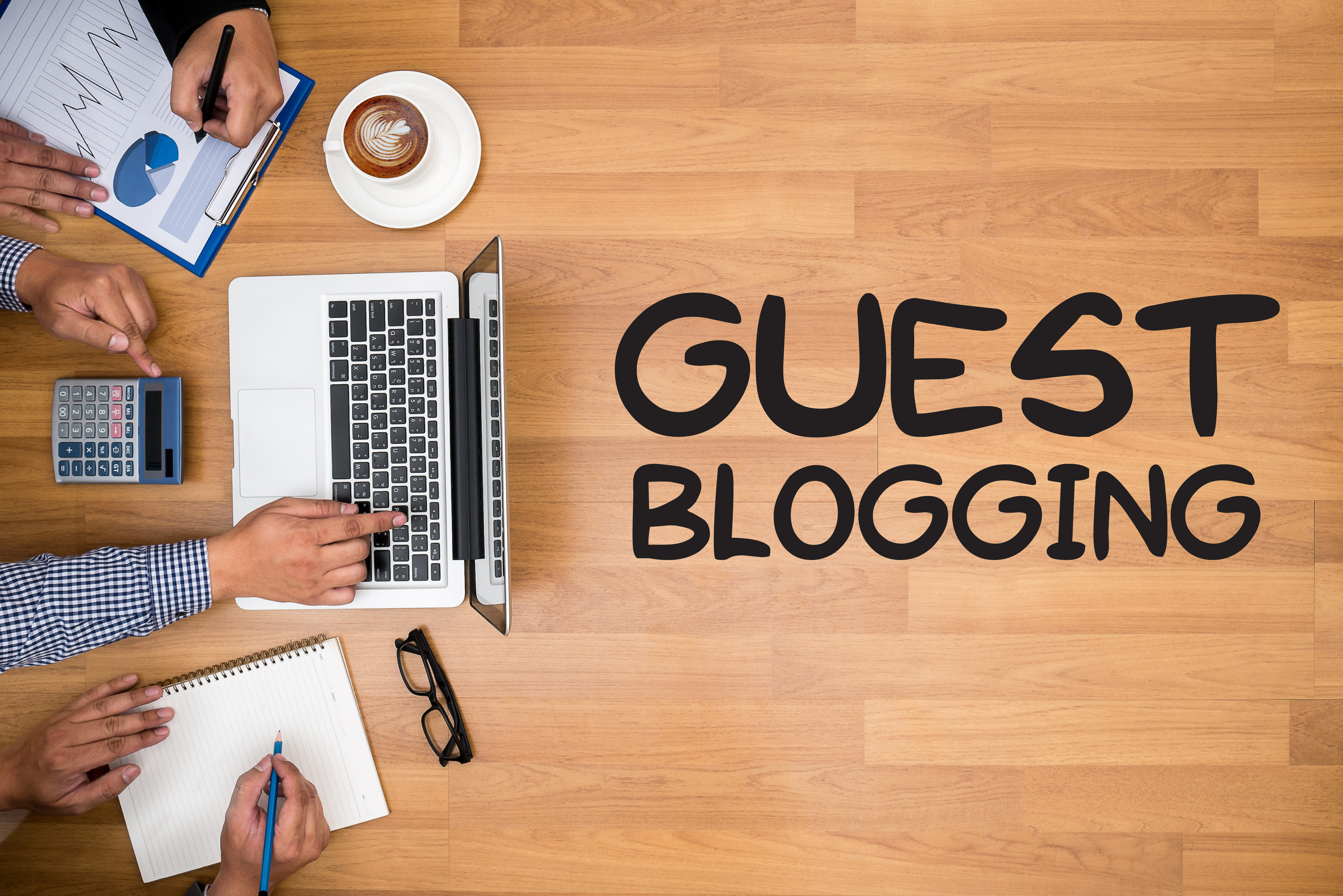 Our Guests Posts Help You Grow Your Brand in Several Ways
You might be considering guest posting for the SEO benefits, and that's a valid reason. But, some guest posts, especially those on top tier editorial sites drive a lot of targeted traffic on their own, and help to get your brand in front of a relevant audience. Guest posting helps to build brand awareness & credibility and drive targeted traffic while increasing your ranking in search engines.
Powerful In-Content Links
These links are as good as it gets! We only publish on 100% real sites and we ensure that the content is well written and unique.Through our manual outreach and well-trained content creation team, these are links that you normally can't buy. These can only be earned through quality writing and manual outreach.The content created is made specifically for the site that we will be posting on as to tailor it to the audience of that particular site. These are not SEO focused articles and they are written to provide value to the readers of the particular site we're posting to.
SITES LIST
| Site ID | Website | DA | TF | DR (Ahrefs) | Traffic (Ahrefs) | DF/NF | TAT | Site Price | Niche | Buy |
| --- | --- | --- | --- | --- | --- | --- | --- | --- | --- | --- |
| 1 | xxxxxxxxxxxx.com | 39 | 16 | 46 | 318 | DF | 1 to 2 Weeks | $160 | Fashin/Beauty/Travel | |
| 2 | xxxxxxxxxxxx.com | 56 | 7 | 52 | 6 | DF | 1 to 2 Weeks | $100 | Home/Fashion/Beauty/DIY | |
| 3 | xxxxxxxxxxxx.com | 61 | 15 | 56 | 12.6K | DF | 1 to 2 Weeks | $130 | Fashin/DIY/Art/Travel | |
| 4 | xxxxxxxxxxxx.com | 54 | 9 | 37 | 6.1K | DF | 1 to 2 Weeks | $100 | Fashin & Beauty | |
| 5 | xxxxxxxxxxxx.com | 53 | 21 | 52 | 2.2K | DF | 1 to 2 Weeks | $90 | Fashin/Beauty/Health | |
| 6 | xxxxxxxxxxxx.com | 69 | 25 | 72 | 58.8K | DF | 1 to 2 Weeks | $100 | Fashin & Beauty | |
| 7 | xxxxxxxxxxxx.com | 67 | 42 | 67 | 46.1K | DF | 1 to 2 Weeks | $90 | Fashin & Beauty | |
| 8 | xxxxxxxxxxxx.com | 43 | 25 | 58 | 4.0K | DF | 1 to 2 Weeks | $90 | Fashin & Beauty | |
| 9 | xxxxxxxxxxxx.com | 22 | 4 | 2.6 | 11 | DF | 1 to 2 Weeks | $140 | Health | |
| 10 | xxxxxxxxxxxx.com | 62 | 35 | 70 | 10.0K | DF | 7 to 10 days | $40 | Fashin/Beauty/General | |
| 11 | xxxxxxxxxxxx.com | 30 | 15 | 13 | 1.3K | DF | 1 to 2 Weeks | $90 | Fashion/Jewellery | |
| 12 | xxxxxxxxxxxx.com | 50 | 23 | 71 | 10.2K | DF | 1 to 2 weeks | $105 | Business/Finance/Management | |
| 13 | xxxxxxxxxxxx.com | 63 | 20 | 62 | 4.0K | DF | 1 to 2 weeks | $85 | Business News | |
| 14 | xxxxxxxxxxxx.com | 45 | 16 | 47 | 1.4K | DF | 1 to 2 weeks | $140 | Finance/business/management | |
| 15 | xxxxxxxxxxxx.com | 48 | 14 | 59 | 4.1K | DF | 1 to 2 weeks | $90 | Business/Finance | |
| 16 | xxxxxxxxxxxx.com | 41 | 13 | 33 | 5.1K | DF | 1 to 2 weeks | $125 | Business/Finance | |
| 17 | xxxxxxxxxxxx.com | 50 | 48 | 69 | 8.0K | DF | 1 to 2 weeks | $140 | Home/Business/Finance | |
| 18 | xxxxxxxxxxxx.com.com | 38 | 16 | 36 | 1.3K | DF | 1 to 2 weeks | $70 | Business/Finance | |
| 19 | xxxxxxxxxxxx.com | 43 | 12 | 44 | 1.5K | DF | 1 to 2 weeks | $200 | Business/Finance | |
| 20 | xxxxxxxxxx.org | 16 | 17 | 67 | 335 | DF | 3 to 4 days | $140 | Health | |
| 21 | xxxxxxxxx.co.uk | 51 | 19 | 51 | 3.6K | DF | 1 to 2 weeks | $95 | Health | |
| 22 | xxxxxxxxxxxx.com | 38 | 11 | 41 | 604 | DF | 1 to 2 weeks | $110 | Health | |
| 23 | xxxxxxxxxxx.org | 30 | 17 | 28 | 0 | DF | 1 to 2 weeks | $55 | Health | |
| 24 | xxxxxxxxxxxx.com | 32 | 7 | 25 | 44 | DF | 1 to 2 weeks | $125 | Health/Medical | |
| 25 | xxxxxxxxxxxx.com | 50 | 12 | 42 | 4.7K | DF | 1 to 2 weeks | $100 | Health | |
| 26 | xxxxxxxxxxxx.com | 67 | 33 | 64 | 405K | DF | 1 to 2 weeks | $95 | Sports | |
| 27 | xxxxxxxxxxxx.com | 45 | 14 | 57 | 632 | DF | 1 to 2 weeks | $370 | Sports | |
| 28 | xxxxxxxxxxxx.com | 51 | 16 | 32 | 7.4K | DF | 1 to 2 weeks | $165 | Sports | |
| 29 | xxxxxxxxxxxx.com | 50 | 20 | 31 | 435 | DF | 1 to 2 weeks | $110 | Sports | |
| 30 | xxxxxxxxxxxx.com | 41 | 28 | 74 | 572 | DF | 7 to 10 days | $100 | Web Design/Tech/SEO | |
| 31 | xxxxxxxxxxxx.com | 57 | 17 | 68 | 47.8K | DF | 1 to 2 weeks | $110 | Technology/Gadgets/Mobile | |
| 32 | xxxxxxxxxxxx.com | 64 | 14 | 61 | 261 | DF | 1 to 2 weeks | $145 | Technology | |
| 33 | xxxxxxxxxxxx.com | 79 | 13 | 58 | 72.3K | DF | 1 to 2 weeks | $160 | Technology | |
| 34 | xxxxxxxxxxxx.com | 46 | 13 | 42 | 6.2K | DF | 1 to 2 weeks | $190 | Automobile | |
| 35 | xxxxxxxxxxxx.com | 46 | 64 | 80 | 15.1K | DF | 1 to 2 weeks | $205 | Technology | |
| 36 | xxxxxxxxxxxxx.org | 57 | 35 | 77 | 10.8K | DF | 1 to 2 weeks | $195 | Web Design/Web Developement | |
| 37 | xxxxxxxxxxxx.com | 42 | 47 | 77 | 480 | DF | 1 to 2 weeks | $145 | Web Design/Web Developement | |
| 38 | xxxxxxxxxxxx.com | 52 | 28 | 78 | 1.9K | DF | 1 to 2 weeks | $145 | Web Design/Web Developement | |
| 39 | xxxxxxxxxxxxx.org | 32 | 21 | 73 | 347 | DF | 1 to 2 weeks | $115 | Web Design/Web Developement | |
| 40 | xxxxxxxxxxxx.com | 37 | 7 | 34 | 214 | DF | 1 to 2 weeks | $70 | SEO/Web/Review | |
| 41 | xxxxxxxxxxxx.com | 34 | 8 | 31 | 303 | DF | 1 to 2 weeks | $65 | Consumer News | |
| 42 | xxxxxxxxxxxx.net | 28 | 7 | 43 | 60 | DF | 1 to 2 weeks | $85 | General | |
| 43 | xxxxxxxxxxxx.net | 63 | 12 | 62 | 144K | DF | 1 to 2 weeks | $210 | Technology | |
| 44 | xxxxxxxxxxxx.com | 57 | 16 | 53 | 182K | DF | 1 to 2 weeks | $170 | Technology | |
| 45 | xxxxxxxxxxxx.com | 50 | 19 | 51 | 310 | DF | 1 to 2 weeks | $60 | Technology | |
| 46 | xxxxxxxxxxxx.com | 38 | 8 | 36 | 388 | DF | 1 to 2 weeks | $85 | Travel/Business/Food | |
| 47 | xxxxxxxxxxxx.com | 44 | 26 | 66 | 417 | DF | 1 to 2 weeks | $$70 | Travel | |
| 48 | xxxxxxxxxxxx.com | 56 | 21 | 58 | 26.9K | DF | 1 to 2 weeks | $255 | Travel | |
| 49 | xxxxxxxxxxxx.com | 22 | 8 | 6 | 34 | DF | 1 to 2 weeks | 90 | Travel | |
| 50 | xxxxxxxxxxxxxxx.net | 58 | 15 | 51 | 33.1K | DF | 1 to 2 weeks | $155 | Travel | |
| 51 | xxxxxxxxxxxx.com | 48 | 22 | 47 | 2.0K | DF | 1 to 2 weeks | $190 | Travel | |
| 52 | xxxxxxxxxxxx.com | 42 | 29 | 47 | 2.6K | DF | 1 to 2 weeks | $90 | Travel | |
| 53 | xxxxxxxxxxxx.com | 41 | 8 | 35 | 972 | DF | 1 to 2 weeks | $190 | Travel | |
| 54 | xxxxxxxxxxx.net | 21 | 8 | 17 | 8 | DF | 3 to 4 days | $45 | Home improvement | |
| 55 | xxxxxxxxxxxx.com | 57 | 12 | 54 | 811 | DF | 1 to 2 weeks | $145 | Home improvement | |
| 56 | xxxxxxxxxxxx.com | 44 | 8 | 51 | 2.6K | DF | 1 to 2 weeks | $200 | Home improvement | |
| 57 | xxxxxxxxxxxx.com | 26 | 7 | 27 | 354 | DF | 1 to 2 weeks | $80 | Home Improvement/Garden/Outdoor | |
| 58 | xxxxxxxxxxxx.com | 55 | 12 | 39 | 1.4K | DF | 7 to 10 days | $175 | Entertainmet/Sports | |
| 59 | xxxxxxxxxxxx.com | 30 | 8 | 31 | 118 | DF | 1 to 2 weeks | $60 | Pet | |
| 60 | xxxxxxxxxxxx.com | 90 | 54 | 84 | 577K | NF | 3 to 4 days | $35 | General | |
| 61 | xxxxxxxxxxxx.com | 33 | 26 | 75 | 74 | DF | 3 to 4 days | $60 | General | |
| 62 | xxxxxxxxxxxx.com | 69 | 23 | 74 | 17.6K | DF | 1 to 2 weeks | $170 | General | |
| 63 | xxxxxxxxxxxx.com | 50 | 17 | 48 | 94 | DF | 1 to 2 weeks | $120 | General | |
| 64 | xxxxxxxxxxx.net | 43 | 22 | 44 | 149 | DF | 7 to 10 days | $115 | General | |
| 65 | xxxxxxxxxxxx.com | 40 | 18 | 31 | 271 | DF | 1 to 2 weeks | $165 | General | |
| 66 | xxxxxxxxxxxx.com | 40 | 17 | 43 | 1.0K | DF | 1 to 2 weeks | $90 | General | |
| 67 | xxxxxxxxxxxx.com | 46 | 18 | 55 | 9.8K | DF | 1 to 2 weeks | $85 | General | |
| 68 | xxxxxxxxxxxx.com | 53 | 15 | 47 | 270 | DF | 1 to 2 weeks | $90 | General | |
| 69 | xxxxxxxxxxxx.com | 48 | 36 | 67 | 747 | DF | 1 to 2 weeks | $85 | General | |
| 70 | xxxxxxxxxxxx.com | 44 | 21 | 41 | 2.5K | DF | 1 to 2 weeks | $85 | General | |
| 71 | xxxxxxxxxxxx.com | 52 | 25 | 71 | 6.9K | DF | 1 to 2 weeks | $60 | General | |
| 72 | xxxxxxxxxxxx.com | 29 | 9 | 33 | 14.1K | DF | 1 to 2 weeks | $135 | General | |
| 73 | xxxxxxxxxxxx.com | 23 | 13 | 21 | 22 | DF | 1 to 2 weeks | $90 | General | |
| 74 | xxxxxxxxxxxx.com | 45 | 17 | 39 | 529 | DF | 1 to 2 weeks | $90 | General | |
| 75 | xxxxxxxxxxxx.com | 34 | 14 | 17 | 3 | DF | 1 to 2 weeks | $155 | General | |
| 76 | xxxxxxxxxxxx.com | 40 | 15 | 42 | 66 | DF | 1 to 2 weeks | $120 | General | |
| 77 | xxxxxxxxxxxx.co.uk | 44 | 17 | 49 | 823 | DF | 1 to 2 weeks | $90 | General | |
| 78 | xxxxxxxxxxxx.com | 35 | 14 | 39 | 8.1K | DF | 1 to 2 weeks | $70 | General | |
| 79 | xxxxxxxxxxxx.com | 38 | 10 | 16 | 102 | DF | 1 to 2 weeks | $85 | General | |
| 80 | xxxxxxxxxxxx.com | 28 | 7 | 43 | 60 | DF | 1 to 2 weeks | $70 | General | |
| 81 | xxxxxxxxxxxx.com | 37 | 8 | 23 | 544 | DF | 1 to 2 weeks | $90 | General | |
| 82 | xxxxxxxxxxxx.com | 49 | 15 | 51 | 533 | DF | 1 to 2 weeks | $$90 | General | |
| 83 | xxxxxxxxxxxx.com | 52 | 19 | 48 | 2.7K | DF | 1 to 2 weeks | 90 | General | |
| 84 | xxxxxxxxxxxx.com | 42 | 21 | 47 | 3.0K | DF | 1 to 2 weeks | $70 | Mommy Blog | |
| 85 | xxxxxxxxxxxx.com | 51 | 48 | 56 | 84 | DF | 1 to 2 weeks | $145 | General/News | |
| 86 | xxxxxxxxxxxx.com | 38 | 18 | 32 | 745 | DF | 1 to 2 weeks | $70 | Mommy | |
| 87 | xxxxxxxxxxxx.com | 40 | 14 | 46 | 11.9K | DF | 7 to 10 days | $90 | Business | |
| 88 | xxxxxxxxxxxx.com | 31 | 15 | 38 | 6.9K | DF | 7 to 10 days | $90 | Beauty/Health/Travel | |
| 89 | xxxxxxxxxxxx.com | 38 | 11 | 32 | 214 | DF | 7 to 10 days | $85 | Tech/Internet | |
| 90 | xxxxxxxxxxxx.com | 37 | 19 | 52 | 56.7K | DF | 7 to 10 days | $60 | Tech | |
| 91 | xxxxxxxxxxxx.com | 83 | 25 | 80 | 1.7M | DF | 7 to 10 days | $100 | General | |
| 92 | xxxxxxxxxxxx.com | 48 | 11 | 50 | 651 | DF | 1 to 2 weeks | $145 | General | |
| 93 | xxxxxxxxxxxx.com | 57 | 15 | 50 | 2.2K | DF | 1 to 2 weeks | $145 | General | |
| 94 | xxxxxxxxxxxx.com | 57 | 12 | 44 | 1.0K | DF | 1 to 2 weeks | $145 | Home | |
| 95 | xxxxxxxxxxxx.com | 58 | 20 | 52 | 740 | DF | 1 to 2 weeks | $145 | Tech | |
| 96 | xxxxxxxxxxxx.com | 44 | 11 | 42 | 140 | DF | 1 to 2 weeks | $110 | Health | |
| 97 | xxxxxxxxxxxx.com | 41 | 9 | 22 | 786 | DF | 1 to 2 weeks | $110 | Fashin & Beauty | |
| 98 | xxxxxxxxxxxx.com | 36 | 9 | 36 | 633 | DF | 1 to 2 weeks | $65 | General | |
| 99 | xxxxxxxxxxxx.com | 29 | 4 | 9 | 3 | DF | 1 to 2 weeks | $60 | Tech/Mobile/Games | |
| 100 | xxxxxxxxxxxx.com | 41 | 18 | 48 | 59 | DF | 1 to 2 weeks | $65 | Tech/Business | |
| 101 | xxxxxxxxxxxx.com | 36 | 18 | 36 | 992 | DF | 1 to 2 weeks | $65 | Tech/Business | |
| 102 | xxxxxxxxxxxx.com | 62 | 19 | 62 | 48 | DF | 1 to 2 weeks | $70 | News/Movies | |
| 103 | xxxxxxxxxxxx.com | 55 | 16 | 54 | 671K | DF | 1 to 2 weeks | $150 | Technology | |
| 104 | xxxxxxxxxxxx.com | 49 | 41 | 59 | 38 | DF | 1 to 2 weeks | $90 | News | |
| 105 | xxxxxxxxxxxx.com | 49 | 25 | 52 | 47.3K | DF | 1 to 2 weeks | $130 | Home/Real Estate | |
| 106 | xxxxxxxxxxxx.com | 39 | 12 | 26 | 724 | DF | 1 to 2 weeks | $90 | Home/Real Estate | |
| 107 | xxxxxxxxxxxx.com | 23 | 4 | 10 | 714 | DF | 1 to 2 weeks | $45 | Education | |
| 108 | xxxxxxxxxxxx.com | 79 | 31 | 84 | 926K | DF | 1 to 2 weeks | $300 | Business Stroy | |
| 109 | xxxxxxxxxxxx.com | 62 | 37 | 69 | 36.8K | DF | 1 to 2 weeks | $250 | Business/Finance | |
| 110 | xxxxxxxxxxxx.com | 50 | 17 | 55 | 1.2K | DF | 1 to 2 weeks | $145 | Business | |
| 111 | xxxxxxxxxxxx.com | 38 | 6 | 29 | 781 | DF | 1 to 2 weeks | $80 | Beauty/Health | |
| 112 | xxxxxxxxxxxx.com | 38 | 27 | 73 | 1.1K | DF | 1 to 2 weeks | $140 | General/Website | |
| 113 | xxxxxxxxxxxx.com | 55 | 21 | 72 | 2.7K | DF | 1 to 2 weeks | $200 | Business/Marketing | |
| 114 | xxxxxxxxxxxx.com | 42 | 20 | 45 | 2.5K | DF | 1 to 2 weeks | $140 | Business | |
| 115 | xxxxxxxxxxxx.com | 55 | 9 | 56 | 2.6K | DF | 1 to 2 weeks | $120 | Business | |
| 116 | xxxxxxxxxxxx.com | 52 | 16 | 55 | 0 | DF | 1 to 2 weeks | $200 | Business | |
| 117 | xxxxxxxxxxxx.com | 47 | 21 | 56 | 81 | DF | 1 to 2 weeks | $85 | Politics/Business/Tech | |
| 118 | xxxxxxxxxxxx.com | 41 | 22 | 48 | 1.7K | DF | 1 to 2 weeks | $85 | Business | |
| 119 | xxxxxxxxxxxx.com | 38 | 15 | 15 | 2.0K | DF | 1 to 2 weeks | $85 | Automobile | |
| 120 | xxxxxxxxxxxx.com | 42 | 17 | 50 | 30.3K | DF | 1 to 2 weeks | $120 | Tech/Business | |
| 121 | xxxxxxxxxxxx.com | 33 | 15 | 16 | 67 | DF | 1 to 2 weeks | $80 | Fashion/Beauty/Health | |
| 122 | xxxxxxxxxxxx.com | 35 | 16 | 15 | 16 | DF | 1 to 2 weeks | $80 | Baby | |
| 123 | xxxxxxxxxxxx.com | 21 | 11 | 17 | 5.3K | DF | 1 to 2 weeks | $40 | Health | |
| 124 | xxxxxxxxxxxx.com | 34 | 5 | 46 | 924 | DF | 1 to 2 weeks | $75 | Sports | |
| 125 | xxxxxxxxxxxx.com | 40 | 8 | 30 | 1.3K | DF | 1 to 2 weeks | $85 | Beauty/Health | |
| 126 | xxxxxxxxxxxx.com | 50 | 12 | 35 | 1.5K | DF | 1 to 2 weeks | $100 | Entertainmet/Games | |
| 127 | xxxxxxxxxxxx.com | 43 | 11 | 42 | 29.0K | DF | 1 to 2 Weeks | $90 | Travel | |
| 128 | xxxxxxxxxxxx.com | 39 | 16 | 39 | 33.8K | DF | 1 to 2 Weeks | $100 | News/Entertainment/Lifestyle | |
| 129 | xxxxxxxxxxxx.com | 57 | 12 | 52 | 2.5K | DF | 1 to 2 Weeks | $100 | General | |
| 130 | xxxxxxxxxxxx.com | 40 | 0 | 24 | 1.2K | DF | 1 to 2 Weeks | $250 | Tech/Entertainment | |
| 131 | xxxxxxxxxxxx.com | 49 | 4 | 38 | 2.6K | DF | 1 to 2 Weeks | $100 | Fashion/Beauty | |
| 132 | xxxxxxxxxxxx.com | 37 | 21 | 41 | 26.6K | DF | 1 to 2 Weeks | $200 | Tech/Business/Health | |
| 133 | xxxxxxxxxxxx.com | 61 | 35 | 71 | 18.0K | DF | 1 to 2 Weeks | $110 | News/Sports | |
| 134 | xxxxxxxxxxxx.com | 83 | 50 | 79 | 313K | DF | 1 to 2 Weeks | $1100 | Business/Tech/Politics | |
| 135 | xxxxxxxxxxxx.com | 23 | 8 | 20 | 140 | DF | 1 to 2 Weeks | $60 | General/News | |
| 136 | xxxxxxxxxxxx.com | 28 | 7 | 32 | 0 | DF | 1 to 2 Weeks | $$60 | Home Improvement | |
| 137 | xxxxxxxxxxxx.com | 43 | 14 | 44 | 4.6K | DF | 1 to 2 Weeks | 60 | General | |
| 138 | xxxxxxxxxxxx.com | 48 | 13 | 52 | 27.9K | DF | 1 to 2 Weeks | $90 | Tech/Entertainment | |
| 139 | xxxxxxxxxxxx.com | 34 | 9 | 34 | 420 | DF | 1 to 2 Weeks | $90 | Health/Fintness | |
| 140 | xxxxxxxxxxxx.com | 53 | 17 | 60 | 10.6K | DF | 1 to 2 Weeks | $130 | News | |
| 141 | xxxxxxxxxxxx.com | 45 | 15 | 55 | 1.8K | DF | 1 to 2 Weeks | $150 | Information Technology | |
| 142 | xxxxxxxxxxxx.com | 24 | 13 | 17 | 5.1K | DF | 1 to 2 Weeks | $60 | Blogging/Tech/Health/Games/Business | |
| 143 | xxxxxxxxxxxx.com | 54 | 17 | 51 | 22.2K | DF | 1 to 2 Weeks | $260 | Fashion/Travel/Tech/Food | |
| 144 | xxxxxxxxxxxx.com | 40 | 9 | 32 | 7.7K | DF | 1 to 2 Weeks | $350 | Tech/Apps/Games | |
| 145 | xxxxxxxxxxxx.com | 23 | 8 | 20 | 140 | DF | 1 to 2 Weeks | $40 | Social Media/Business/Entertainment/Tech | |
| 146 | xxxxxxxxxxxx.com | 61 | 57 | 71 | 22.5K | DF | 1 to 2 Weeks | $175 | Tech/Entertainment | |
| 147 | xxxxxxxxxxxx.biz | 60 | 26 | 72 | 74.1K | DF | 1 to 2 Weeks | $240 | Magazine | |
| 148 | xxxxxxxxxxxx.com | 52 | 13 | 64 | 9.6K | DF | 1 to 2 Weeks | $150 | Design/Development/Tech/Business/Tips | |
| 149 | xxxxxxxxxxxx.com | 40 | 16 | 55 | 18.7K | DF | 1 to 2 Weeks | $125 | Tech/Entertainment | |
| 150 | xxxxxxxxxxxx.com | 60 | 23 | 66 | 16.4K | DF | 1 to 2 Weeks | $110 | News/Reviews | |
| 151 | xxxxxxxxxxxx.com | 37 | 10 | 21 | 3.6K | DF | 1 to 2 Weeks | $85 | News/Entertainment/Sports/Tech/Health/ Cryptocurrency | |
| 152 | xxxxxxxxxxxx.com | 62 | 19 | 62 | 48 | DF | 1 to 2 Weeks | $80 | News | |
| 153 | xxxxxxxxxxxx.com | 39 | 5 | 23 | 577 | DF | 1 to 2 Weeks | $70 | News/Info | |
| 154 | xxxxxxxxxxxx.com | 40 | 10 | 38 | 393 | DF | 1 to 2 Weeks | $70 | Fashion/Mommy | |
| 155 | xxxxxxxxxxxx.com | 22 | 10 | 6 | 0 | DF | 1 to 2 Weeks | $130 | Business/Finance | |
| 156 | xxxxxxxxxxxx.com | 47 | 18 | 65 | 4.9K | DF | 1 to 2 Weeks | $170 | Careers/Lifestyle | |
| 157 | xxxxxxxxxxxx.com | 24 | 8 | 11 | 8 | DF | 1 to 2 Weeks | $85 | Wedding | |
| 158 | xxxxxxxxxxxx.com | 39 | 16 | 23 | 477 | DF | 1 to 2 Weeks | $110 | Fashion | |
| 159 | xxxxxxxxxxxx.com | 38 | 4 | 7 | 1.0K | DF | 1 to 2 Weeks | $110 | Home Improvement | |
| 160 | xxxxxxxxxxxx.com | 40 | 10 | 15 | 933 | DF | 1 to 2 Weeks | $110 | Home Improvement/Garden/Outdoor | |
| 161 | xxxxxxxxxxxx.com | 38 | 18 | 36 | 3.7K | DF | 1 to 2 Weeks | $110 | General | |
| 162 | xxxxxxxxxxxx.com | 48 | 10 | 34 | 1.7K | DF | 1 to 2 Weeks | $110 | Art/Design/Food/DIY/Home Décor | |
| 163 | xxxxxxxxxxxx.com | 39 | 16 | 23 | 477 | DF | 1 to 2 Weeks | $110 | Fashion/Home Décor/Garden/DIY | |
| 164 | xxxxxxxxxxxx.com | 43 | 5 | 36 | 1.3K | DF | 1 to 2 Weeks | $110 | DIY/Fashion/Home Décor/Food | |
| 165 | xxxxxxxxxxxx.tips | 27 | 0 | 11 | 22 | DF | 1 to 2 Weeks | $110 | Fashion | |
| 166 | xxxxxxxxxxxx.biz | 65 | 24 | 71 | 4.4K | DF | 1 to 2 Weeks | $150 | Business | |
| 167 | xxxxxxxxxxxx.org | 45 | 12 | 39 | 828K | DF | 1 to 2 Weeks | $200 | Technology/Gadgets/Mobile | |
| 168 | xxxxxxxxxxxx.co.uk | 60 | 34 | 71 | 4.4K | DF | 1 to 2 Weeks | $180 | News/Business/Tech | |
| 169 | xxxxxxxxxxxx.org | 42 | 20 | 63 | 107 | DF | 1 to 2 Weeks | $90 | General | |
| 170 | xxxxxxxxxxxx.org | 54 | 20 | 59 | 218 | DF | 1 to 2 Weeks | $70 | Education | |
| 171 | xxxxxxxxxxxx.com | 54 | 14 | 52 | 136 | DF | 1 to 2 Weeks | $100 | Health/Fintness | |
| 172 | xxxxxxxxxxxx.com | 66 | 22 | 67 | 1.7K | DF | 1 to 2 Weeks | $200 | Business | |
| 173 | xxxxxxxxxxxx.com | 47 | 7 | 32 | 1.1K | DF | 1 to 2 Weeks | $90 | Beauty/Health/Travel/Fashion | |
| 174 | xxxxxxxxxxxx.com | 48 | 17 | 62 | 264 | DF | 1 to 2 Weeks | $100 | General | |
| 175 | xxxxxxxxxxxx.com | 59 | 14 | 59 | 60.2K | DF | 1 to 2 Weeks | $200 | DIY/Home | |
| 176 | xxxxxxxxxxxx.com | 58 | 41 | 64 | 5.1K | DF | 1 to 2 Weeks | $170 | Tech/Gadgets | |
| 177 | xxxxxxxxxxxx.com | 22 | 7 | 46 | 18 | DF | 1 to 2 Weeks | $90 | Business | |
| 178 | xxxxxxxxxxxx.com | 48 | 4 | 14 | 7.9K | DF | 1 to 2 Weeks | $100 | Kids/Games/Home | |
| 179 | xxxxxxxxxxxx.com | 36 | 7 | 16 | 4.9K | DF | 1 to 2 Weeks | $100 | General | |
| 180 | xxxxxxxxxxxx.com | 30 | 5 | 4.5 | 2.0K | DF | 1 to 2 Weeks | $100 | Fashion | |
| 181 | xxxxxxxxxxxx.com | 21 | 16 | 39 | 416 | DF | 1 to 2 Weeks | $100 | Fashion | |
| 182 | xxxxxxxxxxxx.com | 29 | 5 | 34 | 7.0K | DF | 1 to 2 Weeks | $90 | General | |
| 183 | xxxxxxxxxxxx.com | 58 | 20 | 68 | 6.5K | DF | 1 to 2 Weeks | $160 | Magazine/Business/Travel/Tech/Film | |
| 184 | xxxxxxxxxxxx.com | 37 | 17 | 38 | 91 | DF | 1 to 2 Weeks | $85 | Home Improvement | |
| 185 | xxxxxxxxxxxx.com | 35 | 17 | 43 | 6.8K | DF | 1 to 2 Weeks | $100 | General | |
| 186 | xxxxxxxxxxxx.com | 41 | 9 | 30 | 1.7K | DF | 1 to 2 Weeks | $200 | Home/Travel/Food/Health | |
| 187 | xxxxxxxxxxxx.com | 55 | 17 | 43 | 4.7K | DF | 1 to 2 Weeks | $100 | Fashion/Travel/Tech/Food/Auto | |
| 188 | xxxxxxxxxxxx.com | 43 | 19 | 57 | 5.8K | DF | 1 to 2 Weeks | $80 | Tech/Food/Travel/Home | |
| 189 | xxxxxxxxxxxx.com | 51 | 8 | 42 | 1.4K | DF | 1 to 2 Weeks | $110 | Fashion/Music/Movie/Entertainment/Photography | |
| 190 | xxxxxxxxxxxx.org | 49 | 20 | 55 | 9.0K | DF | 1 to 2 Weeks | $75 | Tech | |
| 191 | xxxxxxxxxxxx.com | 49 | 11 | 42 | 3.2K | DF | 1 to 2 Weeks | $75 | Home Decore | |
| 192 | xxxxxxxxxxxx.com | 61 | 49 | 55 | 7.0K | DF | 1 to 2 Weeks | $120 | Auto/Entertainmet/Lifestyle | |
| 193 | xxxxxxxxxxxx.com | 61 | 27 | 73 | 11.5K | DF | 1 to 2 Weeks | $150 | Graphic Design | |
| 194 | xxxxxxxxxxxx.com | 41 | 11 | 43 | 5.3K | DF | 1 to 2 Weeks | $120 | SMO/SEO/Blogging | |
| 195 | xxxxxxxxxxxx.com | 30 | 17 | 29 | 3.0K | DF | 1 to 2 Weeks | $80 | Health | |
| 196 | xxxxxxxxxxxx.com | 56 | 15 | 58 | 2.3K | DF | 1 to 2 Weeks | $115 | Auto/Adult/Photography | |
| 197 | xxxxxxxxxxxx.com | 43 | 19 | 57 | 5.8K | DF | 1 to 2 Weeks | $80 | Tech/Food/Travel/Home | |
| 198 | xxxxxxxxxxxx.com | 41 | 17 | 28 | 545 | DF | 1 to 2 Weeks | $150 | Finance/Credit Card | |
| 199 | xxxxxxxxxxxx.com | 42 | 11 | 29 | 3.2K | DF | 1 to 2 Weeks | $150 | Travel/Home | |
| 200 | xxxxxxxxxxxx.com | 47 | 10 | 45 | 24.1K | DF | 1 to 2 Weeks | $100 | Food/Travel/Lifestyle | |
| 201 | xxxxxxxxxxxx.com | 42 | 24 | 70 | 797 | DF | 1 to 2 Weeks | $75 | Wordpress/Blogger | |
| 202 | xxxxxxxxxxxx.com | 38 | 23 | 69 | 203 | DF | 1 to 2 Weeks | $75 | Wordpress/Blogger | |
| 203 | xxxxxxxxxxxx.us | 35 | 19 | 60 | 29 | DF | 1 to 2 Weeks | $60 | Graphic Design/Wordpress/SEO/Blogger/Web Design | |
| 204 | xxxxxxxxxxxx.com | 42 | 12 | 50 | 5.5K | DF | 1 to 2 Weeks | $200 | Fashion/Health/Lifestyle/Sports | |
| 205 | xxxxxxxxxxxx.com | 33 | 11 | 19 | 418 | DF | 1 to 2 Weeks | $145 | Travel/Health/Education/Tech/Sports | |
| 206 | xxxxxxxxxxxx.com | 51 | 11 | 34 | 685 | DF | 1 to 2 Weeks | $125 | Music/Moive/Fashion | |
| 207 | xxxxxxxxxxxx.com | 43 | 12 | 35 | 1.4K | DF | 1 to 2 Weeks | $110 | Gadgets/Design/Fashion | |
| 208 | xxxxxxxxxxxx.com | 66 | 21 | 64 | 11.2K | DF | 1 to 2 Weeks | $170 | Mobile/Social Media | |
| 209 | xxxxxxxxxxxx.co.uk | 34 | 9 | 30 | 357 | DF | 1 to 2 Weeks | $80 | Health/Fintness | |
| 210 | xxxxxxxxxxxx.com | 52 | 40 | 70 | 3.6K | DF | 1 to 2 Weeks | $150 | Business/Finance | |
| 211 | xxxxxxxxxxxx.com | 61 | 39 | 72 | 4.3K | DF | 1 to 2 Weeks | $125 | News/Business | |
| 212 | xxxxxxxxxxxx.com | 48 | 8 | 51 | 274K | DF | 1 to 2 Weeks | $120 | Tech/Auto/Mobile | |
| 213 | xxxxxxxxxxxx.com | 75 | 24 | 77 | 96.2K | DF | 1 to 2 Weeks | $170 | News/Health | |
| 214 | xxxxxxxxxxxx.net | 48 | 13 | 45 | 6.6K | DF | 1 to 2 Weeks | $110 | Travel | |
| 215 | xxxxxxxxxxxx.com | 95 | 89 | 92 | 10.7M | DF | 1 to 2 Weeks | $600 | Premium Site/All Niche | |
| 216 | xxxxxxxxxxxx.com | 78 | 51 | 78 | 293K | DF | 1 to 2 Weeks | $450 | Premium Site/All Niche | |
| 217 | xxxxxxxxxxxx.com | 92 | 75 | 91 | 15.3M | DF | 1 to 2 Weeks | $440 | Premium Site/Invest/Business | |
| 218 | xxxxxxxxxxxx.com | 52 | 20 | 68 | 246K | DF | 1 to 2 Weeks | $750 | Premium Site | |
| 219 | xxxxxxxxxxxx.com | 65 | 25 | 70 | 541K | DF | 1 to 2 Weeks | $500 | Premium Site/Health | |
| 220 | xxxxxxxxxxxx.net | 59 | 24 | 73 | 3.9K | DF | 1 to 2 Weeks | $500 | Social Media/Business/News | |
| 221 | xxxxxxxxxxxx.com | 62 | 46 | 65 | 4.5K | DF | 1 to 2 Weeks | $350 | All Niche | |
| 222 | xxxxxxxxxxxx.com | 60 | 17 | 55 | 277 | DF | 1 to 2 Weeks | $300 | Health/Home/Garden | |
| 223 | xxxxxxxxxxxx.com | 35 | 23 | 71 | 7 | DF | 1 to 2 Weeks | $380 | Business/Web/Gaming/Mobile | |
| 224 | xxxxxxxxxxxx.com | 49 | 50 | 85 | 7.3K | DF | 1 to 2 Weeks | $300 | Web Desing | |
| 225 | xxxxxxxxxxxx.com | 65 | 42 | 71 | 1.8K | NF | 1 to 2 Weeks | $500 | Health | |
| 226 | xxxxxxxxxxxx.com | 31 | 12 | 23 | 15 | DF | 1 to 2 Weeks | $60 | General | |
| 227 | xxxxxxxxxxxx.com | 58 | 15 | 62 | 118K | DF | 1 to 2 Weeks | $160 | General | |
| 228 | xxxxxxxxxxxx.com | 29 | 17 | 33 | 2.0K | DF | 1 to 2 Weeks | $90 | Gereral | |
| 229 | xxxxxxxxxxxx.com | 46 | 25 | 51 | 4.4K | DF | 1 to 2 Weeks | $150 | Gereral | |
| 230 | xxxxxxxxxxxx.com | 56 | 24 | 54 | 2.4K | DF | 1 to 2 Weeks | $140 | Gereral | |
| 231 | xxxxxxxxxxxx.org | 53 | 41 | 63 | 7 | DF | 1 to 2 Weeks | $120 | Gereral | |
| 232 | xxxxxxxxxxxx.com | 40 | 16 | 49 | 3.0K | DF | 1 to 2 Weeks | $120 | Gereral | |
| 233 | xxxxxxxxxxxx.com | 39 | 9 | 50 | 214 | DF | 1 to 2 Weeks | $240 | Gereral | |
| 234 | xxxxxxxxxxxx.com | 25 | 30 | 14 | 385 | DF | 1 to 2 Weeks | $135 | Gereral | |
| 235 | xxxxxxxxxxxx.com | 55 | 16 | 50 | 20.4K | DF | 1 to 2 Weeks | $140 | Gereral | |
| 236 | xxxxxxxxxxxx.com | 43 | 17 | 37 | 4.2K | DF | 1 to 2 Weeks | $150 | Gereral | |
| 237 | xxxxxxxxxxxx.com | 37 | 10 | 40 | 1 | DF | 1 to 2 Weeks | $140 | Gereral | |
| 238 | xxxxxxxxxxxx.com | 56 | 15 | 58 | 29.7K | DF | 1 to 2 Weeks | $130 | Gereral | |
| 239 | xxxxxxxxxxxx.com | 22 | 12 | 18 | 2.9K | DF | 1 to 2 Weeks | $100 | Gereral | |
| 240 | xxxxxxxxxxxx.com | 42 | 14 | 40 | 26.6K | DF | 1 to 2 Weeks | $120 | Gereral | |
| 241 | xxxxxxxxxxxx.com | 38 | 9 | 32 | 1.9K | DF | 1 to 2 Weeks | $130 | Gereral | |
| 242 | xxxxxxxxxxxx.com | 38 | 10 | 43 | 414K | DF | 1 to 2 Weeks | $180 | Gereral | |
| 243 | xxxxxxxxxxxx.com | 19 | 5 | 9 | 8.9K | DF | 1 to 2 Weeks | $100 | Gereral | |
| 244 | xxxxxxxxxxxx.co.uk | 38 | 16 | 39 | 11.1K | DF | 1 to 2 Weeks | $150 | Gereral | |
| 245 | xxxxxxxxxxxx.com | 34 | 16 | 38 | 28.4K | DF | 1 to 2 Weeks | $160 | Gereral | |
| 246 | xxxxxxxxxxxx.com | 39 | 8 | 33 | 1.3K | DF | 1 to 2 Weeks | $120 | Gereral | |
| 247 | xxxxxxxxxxxx.com | 45 | 12 | 56 | 4.5K | DF | 1 to 2 Weeks | $160 | Gereral | |
| 248 | xxxxxxxxxxxx.org | 27 | 11 | 33 | 20.1K | DF | 1 to 2 Weeks | $100 | Gereral | |
| 249 | xxxxxxxxxxxx.com | 36 | 4 | 34 | 227 | DF | 1 to 2 Weeks | $110 | Gereral | |
| 250 | xxxxxxxxxxxx.com | 65 | 57 | 72 | 8.2K | DF | 1 to 2 Weeks | $280 | Gereral | |
| 251 | xxxxxxxxxxxx.com | 55 | 15 | 41 | 2.3K | DF | 1 to 2 Weeks | $280 | Gereral | |
| 252 | xxxxxxxxxxxx.net | 53 | 16 | 61 | 10.6K | DF | 1 to 2 Weeks | $90 | Gereral | |
| 253 | xxxxxxxxxxxx.com | 65 | 22 | 71 | 5.6K | DF | 1 to 2 Weeks | $300 | Gereral/Business/Fianace | |
| 254 | xxxxxxxxxxxx.com | 53 | 14 | 52 | 14.7K | DF | 1 to 2 Weeks | $300 | Gereral | |
| 255 | xxxxxxxxxxxx.com | 42 | 15 | 35 | 4.3K | DF | 1 to 2 Weeks | $130 | Gereral | |
| 256 | xxxxxxxxxxxx.org | 59 | 42 | 58 | 47.1K | DF | 1 to 2 Weeks | $130 | Gereral | |
| 257 | xxxxxxxxxxxx.com.com/blog/ | 49 | 13 | 88 | 3.9K | DF | 1 to 2 Weeks | $100 | Gereral | |
| 258 | xxxxxxxxxxxx.com | 55 | 12 | 54 | 2.3K | DF | 1 to 2 Weeks | $140 | Gereral | |
| 259 | xxxxxxxxxxxx.ca | 47 | 19 | 40 | 5.0K | DF | 1 to 2 Weeks | $170 | Gereral | |
| 260 | xxxxxxxxxxxx.com | 31 | 11 | 34 | 4.0K | DF | 1 to 2 Weeks | $100 | Gereral | |
| 261 | xxxxxxxxxxxx.com | 45 | 14 | 39 | 7.5K | DF | 1 to 2 Weeks | $130 | Gereral | |
| 262 | xxxxxxxxxxxx.com | 59 | 19 | 61 | 19.7K | DF | 1 to 2 Weeks | $140 | Gereral | |
| 263 | xxxxxxxxxxxx.com | 42 | 12 | 41 | 13.3K | DF | 1 to 2 Weeks | $150 | Gereral | |
| 264 | xxxxxxxxxxxx.com | 51 | 16 | 57 | 36 | DF | 1 to 2 Weeks | $200 | Gereral | |
| 265 | xxxxxxxxxxxx.com | 41 | 17 | 35 | 2.9K | DF | 1 to 2 Weeks | $100 | Gereral | |
| 266 | xxxxxxxxxxxx.com | 35 | 15 | 33 | 147 | DF | 1 to 2 Weeks | $110 | Gereral | |
| 267 | xxxxxxxxxxxx.com | 58 | 16 | 53 | 21.7K | DF | 1 to 2 Weeks | $220 | Gereral | |
| 268 | xxxxxxxxxxxx.com | 80 | 25 | 75 | 185K | DF | 1 to 2 Weeks | $200 | Gereral | |
| 269 | xxxxxxxxxxxx.com | 58 | 11 | 49 | 26.6K | DF | 1 to 2 Weeks | $200 | Gereral | |
| 270 | xxxxxxxxxxxx.com | 42 | 17 | 48 | 615 | DF | 1 to 2 Weeks | $160 | Business/Finance | |
| 271 | xxxxxxxxxxxx.com | 42 | 18 | 55 | 1.7K | DF | 1 to 2 Weeks | $150 | Business/Finance | |
| 272 | xxxxxxxxxxxx.com | 44 | 38 | 38 | 1.8K | DF | 1 to 2 Weeks | $150 | Business/Finance | |
| 273 | xxxxxxxxxxxx.com | 36 | 10 | 38 | 1.0K | DF | 1 to 2 Weeks | $135 | Business/Finance | |
| 274 | xxxxxxxxxxxx.com | 19 | 13 | 18 | 19 | DF | 1 to 2 Weeks | $110 | Tech | |
| 275 | xxxxxxxxxxxx.com | 49 | 16 | 43 | 5.1K | DF | 1 to 2 Weeks | $150 | Tech | |
| 276 | xxxxxxxxxxxx.com | 39 | 17 | 37 | 4.6K | DF | 1 to 2 Weeks | $150 | Tech | |
| 277 | xxxxxxxxxxxx.com | 49 | 36 | 35 | 57 | DF | 1 to 2 Weeks | $100 | Tech | |
| 278 | xxxxxxxxxxxx.com | 44 | 20 | 50 | 32.8K | DF | 1 to 2 Weeks | $130 | Tech | |
| 279 | xxxxxxxxxxxx.org | 44 | 14 | 36 | 16 | DF | 1 to 2 Weeks | $140 | Tech | |
| 280 | xxxxxxxxxxxx.com | 61 | 11 | 54 | 50.2K | DF | 1 to 2 Weeks | $140 | Tech | |
| 281 | xxxxxxxxxxxx.com | 37 | 5 | 16 | 338 | DF | 1 to 2 Weeks | $145 | Tech | |
| 282 | xxxxxxxxxxxx.com | 37 | 16 | 36 | 24.5K | DF | 1 to 2 Weeks | $110 | Tech | |
| 283 | xxxxxxxxxxxx.com | 38 | 8 | 22 | 1.9K | DF | 1 to 2 Weeks | $110 | Tech | |
| 284 | xxxxxxxxxxxx.com | 46 | 10 | 56 | 9.7K | DF | 1 to 2 Weeks | $230 | Tech | |
| 285 | xxxxxxxxxxxx.com | 38 | 13 | 38 | 233 | DF | 1 to 2 Weeks | $220 | Tech | |
| 286 | xxxxxxxxxxxx.com | 64 | 20 | 74 | 10.7K | DF | 1 to 2 Weeks | $220 | Tech | |
| 287 | xxxxxxxxxxxx.com | 28 | 15 | 31 | 7.9K | DF | 1 to 2 Weeks | $110 | Tech | |
| 288 | xxxxxxxxxxxx.com | 42 | 9 | 37 | 549 | DF | 1 to 2 Weeks | $130 | Tech | |
| 289 | xxxxxxxxxxxx.com | 33 | 19 | 46 | 176 | DF | 1 to 2 Weeks | $120 | Web Design/Tech/SEO | |
| 290 | xxxxxxxxxxxx.com | 58 | 32 | 69 | 45.5K | DF | 1 to 2 Weeks | $120 | Web Design/Tech/SEO | |
| 291 | xxxxxxxxxxxx.com | 43 | 25 | 76 | 402 | DF | 1 to 2 Weeks | $150 | Web Design/Tech/SEO | |
| 292 | xxxxxxxxxxxx.com | 35 | 4 | 32 | 37 | DF | 1 to 2 Weeks | $110 | Web Design/Tech/SEO | |
| 293 | xxxxxxxxxxxx.com | 29 | 3 | 11 | 8 | DF | 1 to 2 Weeks | $80 | Health | |
| 294 | xxxxxxxxxxxx.com | 32 | 14 | 32 | 175 | DF | 1 to 2 Weeks | $80 | Health | |
| 295 | xxxxxxxxxxxx.com | 51 | 12 | 45 | 45 | DF | 1 to 2 Weeks | $130 | Health | |
| 296 | xxxxxxxxxxxx.com | 43 | 15 | 43 | 996 | DF | 1 to 2 Weeks | $150 | Health | |
| 297 | xxxxxxxxxxxx.com | 48 | 22 | 55 | 2.5K | DF | 1 to 2 Weeks | $160 | Health | |
| 298 | xxxxxxxxxxxx.com | 54 | 14 | 53 | 138 | DF | 1 to 2 Weeks | $135 | Health | |
| 299 | xxxxxxxxxxxx.com | 34 | 13 | 33 | 405 | DF | 1 to 2 Weeks | $110 | Health | |
| 300 | xxxxxxxxxxxx.com | 52 | 20 | 54 | 106K | DF | 1 to 2 Weeks | $200 | Health | |
| 301 | xxxxxxxxxxxx.com | 42 | 10 | 31 | 3.6K | DF | 1 to 2 Weeks | $150 | Health | |
| 302 | xxxxxxxxxxxx.com | 44 | 21 | 52 | 1.4K | DF | 1 to 2 Weeks | $250 | Health | |
| 303 | xxxxxxxxxxxx.com | 46 | 13 | 50 | 5.1K | DF | 1 to 2 Weeks | $200 | Health | |
| 304 | xxxxxxxxxxxx.com | 37 | 19 | 35 | 30.1K | DF | 1 to 2 Weeks | $180 | Health | |
| 305 | xxxxxxxxxxxx.com | 26 | 9 | 41 | 363 | DF | 1 to 2 Weeks | $100 | Health | |
| 306 | xxxxxxxxxxxx.com | 52 | 11 | 56 | 19.8K | DF | 1 to 2 Weeks | $130 | Health | |
| 307 | xxxxxxxxxxxx.com | 25 | 6 | 15 | 2.9K | DF | 1 to 2 Weeks | $110 | Health | |
| 308 | xxxxxxxxxxxx.com | 29 | 8 | 20 | 68 | DF | 1 to 2 Weeks | $110 | Health | |
| 309 | xxxxxxxxxxxx.com | 37 | 14 | 38 | 978 | DF | 1 to 2 Weeks | $150 | Fashion | |
| 310 | xxxxxxxxxxxx.com | 41 | 9 | 40 | 1.8K | DF | 1 to 2 Weeks | $90 | Fashion | |
| 311 | xxxxxxxxxxxx.com | 13 | 6 | 2.7 | 236 | DF | 1 to 2 Weeks | $80 | Fashion | |
| 312 | xxxxxxxxxxxx.com | 31 | 12 | 34 | 16.2K | DF | 1 to 2 Weeks | $120 | Fashion | |
| 313 | xxxxxxxxxxxx.com | 41 | 8 | 30 | 2.8K | DF | 1 to 2 Weeks | $130 | Fashion | |
| 314 | xxxxxxxxxxxx.com | 39 | 15 | 23 | 485 | DF | 1 to 2 Weeks | $120 | Fashion | |
| 315 | xxxxxxxxxxxx.com | 21 | 1 | 5 | 489 | DF | 1 to 2 Weeks | $90 | Fashion | |
| 316 | xxxxxxxxxxxx.com | 27 | 0 | 1 | 1.0K | DF | 1 to 2 Weeks | $100 | Fashion | |
| 317 | xxxxxxxxxxxx.com | 47 | 32 | 20 | 7.7K | DF | 1 to 2 Weeks | $160 | Fashion | |
| 318 | xxxxxxxxxxxx.com | 29 | 8 | 26 | 960 | DF | 1 to 2 Weeks | $130 | Fashion | |
| 319 | xxxxxxxxxxxx.com | 35 | 13 | 51 | 378 | DF | 1 to 2 Weeks | $140 | Fashion | |
| 320 | xxxxxxxxxxxx.com | 38 | 19 | 52 | 4.4K | DF | 1 to 2 Weeks | $130 | Fashion | |
| 321 | xxxxxxxxxxxx.com | 36 | 10 | 34 | 8.2K | DF | 1 to 2 Weeks | $150 | Fashion | |
| 322 | xxxxxxxxxxxx.com | 42 | 11 | 33 | 7.5K | DF | 1 to 2 Weeks | $120 | Fashion | |
| 323 | xxxxxxxxxxxx.com | 63 | 6 | 33 | 1.4K | DF | 1 to 2 Weeks | $130 | Fashion | |
| 324 | xxxxxxxxxxxx.com | 55 | 7 | 41 | 3.1K | DF | 1 to 2 Weeks | $150 | Fashion | |
| 325 | xxxxxxxxxxxx.com | 55 | 13 | 45 | 32.4K | DF | 1 to 2 Weeks | $165 | Fashion | |
| 326 | xxxxxxxxxxxx.com | 52 | 39 | 45 | 15.5K | DF | 1 to 2 Weeks | $250 | Fashion | |
| 327 | xxxxxxxxxxxx.com | 60 | 15 | 58 | 52.0K | DF | 1 to 2 Weeks | $230 | Fashion | |
| 328 | xxxxxxxxxxxx.com | 49 | 19 | 50 | 65.4K | DF | 1 to 2 Weeks | $170 | Fashion | |
| 329 | xxxxxxxxxxxx.com | 17 | 13 | 7 | 313k | DF | 1 to 2 Weeks | $120 | Fashion | |
| 330 | xxxxxxxxxxxx.com | 62 | 18 | 40 | 13.3k | DF | 1 to 2 Weeks | $$160 | Fashion | |
| 331 | xxxxxxxxxxxx.pk | 46 | 5 | 33 | 56.7K | DF | 1 to 2 Weeks | $150 | Fashion | |
| 332 | xxxxxxxxxxxx.com | 37 | 5 | 23 | 616 | DF | 1 to 2 Weeks | $100 | Fashion | |
| 333 | xxxxxxxxxxxx.com | 41 | 12 | 35 | 41.4K | DF | 1 to 2 Weeks | $140 | Fashion | |
| 334 | xxxxxxxxxxxx.com | 37 | 18 | 48 | 1.2K | DF | 1 to 2 Weeks | $115 | Fashion | |
| 335 | xxxxxxxxxxxx.com | 39 | 21 | 50 | 2.4K | DF | 1 to 2 Weeks | $150 | Fashion | |
| 336 | xxxxxxxxxxxx.com | 46 | 17 | 57 | 13.1K | DF | 1 to 2 Weeks | $160 | Fashion | |
| 337 | xxxxxxxxxxxx.com | 55 | 16 | 38 | 3.3K | DF | 1 to 2 Weeks | $100 | Sports | |
| 338 | xxxxxxxxxxxx.com | 53 | 11 | 38 | 16 | DF | 1 to 2 Weeks | $100 | Sports | |
| 339 | xxxxxxxxxxxx.com | 36 | 12 | 39 | 188 | DF | 1 to 2 Weeks | $150 | Home Improvement | |
| 340 | xxxxxxxxxxxx.com | 38 | 15 | 47 | 79 | DF | 1 to 2 Weeks | $130 | Home Improvement | |
| 341 | xxxxxxxxxxxx.com | 34 | 15 | 22 | 50 | DF | 1 to 2 Weeks | $130 | Home Improvement | |
| 342 | xxxxxxxxxxxx.com | 31 | 2 | 18 | 17 | DF | 1 to 2 Weeks | $120 | Home Improvement | |
| 343 | xxxxxxxxxxxx.com | 47 | 21 | 52 | 10.6K | DF | 1 to 2 Weeks | $120 | Home Improvement | |
| 344 | xxxxxxxxxxxx.com | 44 | 39 | 46 | 2.4K | DF | 1 to 2 Weeks | $165 | Real Estate | |
| 345 | xxxxxxxxxxxx.com | 28 | 23 | 47 | 1.1K | DF | 1 to 2 Weeks | $165 | Real Estate | |
| 346 | xxxxxxxxxxxx.co.uk | 66 | 33 | 73 | 8.2K | DF | 1 to 2 Weeks | $200 | Real Estate | |
| 347 | xxxxxxxxxxxx.com | 53 | 19 | 60 | 183 | DF | 1 to 2 Weeks | $180 | Real Estate | |
| 348 | xxxxxxxxxxxx.com | 49 | 14 | 46 | 70.1K | DF | 1 to 2 Weeks | $250 | Pet | |
| 349 | xxxxxxxxxxxx.com | 23 | 17 | 11 | 70 | DF | 1 to 2 Weeks | $130 | Pet | |
| 350 | xxxxxxxxxxxx.com | 66 | 25 | 68 | 162K | DF | 1 to 2 Weeks | $170 | Automotive | |
| 351 | xxxxxxxxxxxx.com | 32 | 26 | 14 | 57.4K | DF | 1 to 2 Weeks | $140 | Automotive | |
| 352 | xxxxxxxxxxxx.com | 30 | 15 | 31 | 71.6K | DF | 1 to 2 Weeks | $180 | Automotive | |
| 353 | xxxxxxxxxxxx.com | 51 | 38 | 43 | 1.1K | DF | 1 to 2 Weeks | $150 | Games | |
| 354 | xxxxxxxxxxxx.com | 24 | 8 | 22 | 2.4K | DF | 1 to 2 Weeks | $80 | Games | |
| 355 | xxxxxxxxxxxx.com | 48 | 5 | 38 | 33 | DF | 1 to 2 Weeks | $100 | Games | |