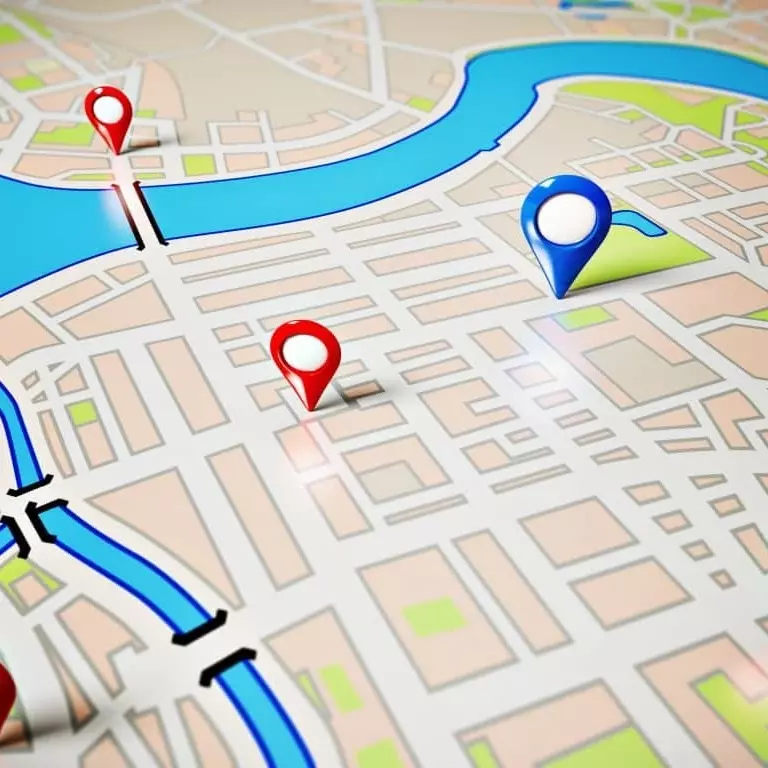 Mini Optimized Social Profiles
Created and Optimized for Proven Signals

Niche, Local & Brand Relevancy for Any Campaign

Can Be Used for Multiple Client Sites

Quality Multi Page Web 2.0 Accounts

Includes Articles for a Complete Solution

Includes NAP & Google Map Direction Signals
Locally, Niche & Brand Optimized Accounts Built Specifically
to Influence Local Ranking Factors…
Local Relevancy Is A Top Ranking Factor For Google Maps
Straight From The Playbook Of Google Maps SEO Tactics
Our Mini Nets combine Star SEO's proven account building system and GMB optimization Campaigns (over 21,000 social accounts built and 600+ GMB Optimizations since 2015) with our Proven Local Ranking Factors, to Create Authority Networks Based Around a Location, Niche or Brand. Order any one of our mini net services and get a full network solution, and soon you'll have niche relevant or city-specific networks that can be used to link to your local business clients and drive proximity signals & keyword relevancy to crush the local SERPs and get your clients into the 3-Pack.
Powerful Strategy Specifically Designed For Google Maps And GMB Ranking
We know that Google wants to promote the most relevant local businesses in the 3 pack. The local search algorithm differs from traditional Google search as there is an increased reliance on local trust signals when determining which GMB listings deserve a place in the coveted 3-pack. You can learn about all of the GMB Ranking Factors but trust us when we say adding local relevancy signals for your clients can be a game-changer.
Optimized Networks For Agencies
Choose Your Location Niche or Brand and we go to work creating Quality Web 2 and Social Accounts Optimized for the City or Location of Your Choice. These accounts are fully optimized based on a set of location keywords. The accounts look real to ensure a long lasting mini network that can be used for multiple local SEO campaigns.
Add locally relevant articles to the accounts (you can use your writing team or select the optional content package we provide). Just post the articles to the mini-network platforms to create an authority network of accounts.
Add links to the articles to your client's website URL that is linked to the GMB listing using brand, LSI, and longtail anchor text. These links make your client's site appear more locally relevant than competitors who lack them. And local relevance is one of the 3 most important ranking factors for GMB.
Premium Content Packs
Content Assigned to Senior Staff Writers
Money Site Grade Content
Brand Spotlight w/ Contextual Backlink
Optimized For Local SEO
Map Embed Included
Post Directly To Your Existing Network!
The quality of your content matters. That's why we use a team of experienced writers for all our content packages.
Your network is more powerful with regular content updates! Put your posting on auto pilot with our monthly mini network content service.
Niche, Geo, Or Brand
Content Packs of 30 Articles
Perfect To Reuse or Update Any Mini Net
Optimized For Local, Niche, or Brand
Improve Your Brand Prominence
Save Time & Writing Costs!
Still Wondering If A Mini Network Is Right For You?
This 3-Pack Ranking Strategy Is Also Effective For Unfaltering GMB's From The Possum Filter.
Struggling to Get Consistent Maps Rankings? Possum Filtered?
Need New Tactics for Your GMB SEO Arsenal?
Helps Beat The Possum Filter

Increased Rankings And More Visibility
Reuse For Multiple Sites In Same City

Creates Local Links And Brand Mentions
Start Your Campaigns Here
(30) 500 Word Niche Articles

(10) GMB Map Embeds w Links

Mix of Brand, URL and LSI Anchor Text

100% Complete Niche Network

Can be Reused to Rank in the Same Niche

Hands-Off Solution for Keyword Relevancy
(30) 500 Word Local Articles

(10) GMB Map Embeds w Links

Mix of Brand, URL and LSI Anchor Text

100% Complete Local Network

Can be Reused to Rank in the Same City

Hands-Off Solution for Proximity Signals
(30) 500 Word Brand Articles

(10) GMB Map Embeds w Links

Mix of Brand, URL and LSI Anchor Text

100% Complete Brand Network

Can be Reused to Rank in the Same Niche or City

Hands-Off Solution for Brand Authority